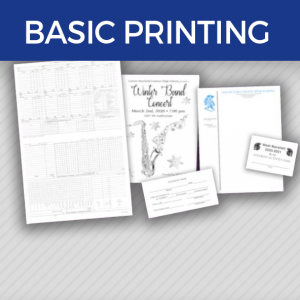 Basic Printing
Order copies of handouts, worksheets, tests and other classroom materials. Copies can be printed in black on a variety of paper colors or printed in full color on white paper. They can be collated in sets of 123, 123, 123 or uncollated in sets of 111, 222, 333. A variety of finishing options are also available.
Please note: If the "Number of Originals" is not correct, your billing price will not be accurate. An original is one printed side of a sheet of paper. If you have a front and back copy it is two originals. Price does not include any graphic time if required.
If you are having any of your copies laminated and need them trimmed, please be sure to contact your local AEA for pricing.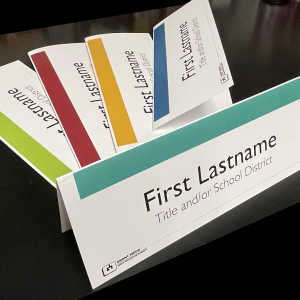 Table Tents
When folded the tent information can be seen from both sides. Please provide the information you'd like printed on the table tents in the Special Instructions section.
FILE UPLOAD: If you have a spreadsheet you'd like to upload you can do that when you View Your Cart. Certificates
Great for student or staff recognition. Use to reward them for any achievement. Print in either black or full color on a variety of 8.5×11 medium or cover weight paper.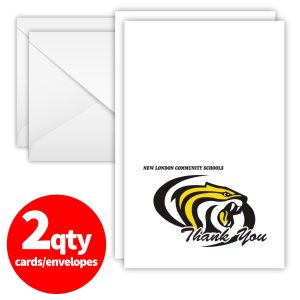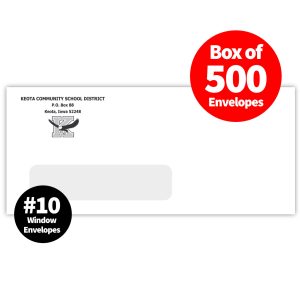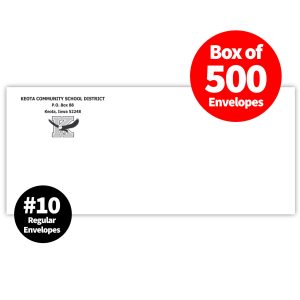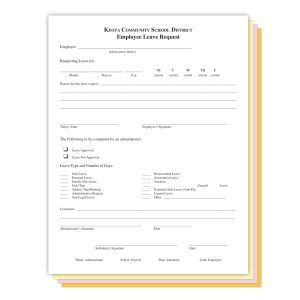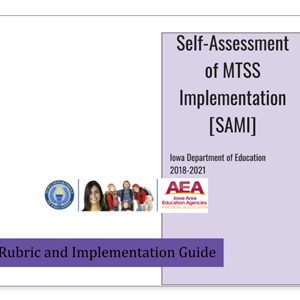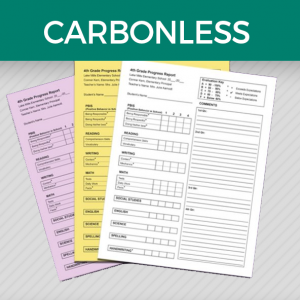 Carbonless Sets
Carbonless paper is designed to transfer information printed on the top sheet to sheets beneath without using carbon paper. Available in two-, three-, four- or five-part this product is great for business forms, absence/leave forms, hall passes, bus mileage/maintenance forms and receipts. Price does not include any graphic time if required.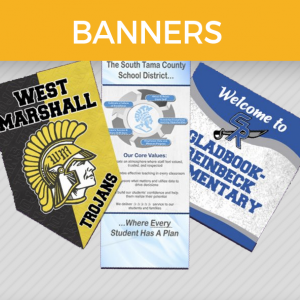 Banners
We print banners for classrooms, cafeterias, gyms, auditoriums and hallways. Use banners to promote school events such as band concerts, sporting events, school plays, show choir productions and more. Printed in full color for indoor or outdoor use. Popular banner sizes are 18×24, 24×36, 24×60, 36×60, 48×72, 48×96. Price does not include any graphic time if required.