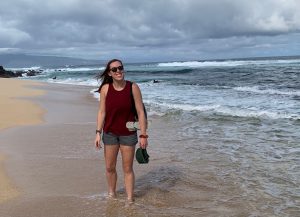 Caitlin Kounkel is a Graphic Designer at Northwest AEA, based out of Sioux City. Caitlin graduated from Morningside College in 2014 with a BS in Corporate Communications, double majoring in graphic design.
She recently got married in a small ceremony in June.
Outside of designing amazing products for local schools, Caitlin enjoys taking her dog, Nova, for walks, traveling, date night with her husband, Joel, (usually at HuHot) and watching Nebraska games. GBR!
Her favorite thing to design is new sensory floors. "I love the idea of creating an interactive design that the kids use every day!"